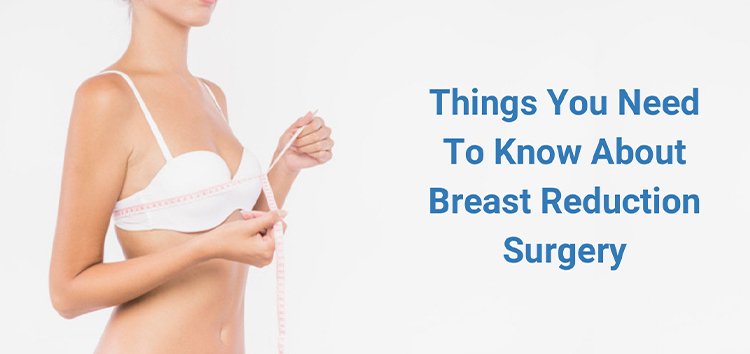 10 Things you must know about Breast Reduction
1. What's the best age to get breast reduction done?
Breast reduction does not have any specific age. It mainly depends on the symptoms that the patient might be facing like neck pain, back pain or under confidence due to large breasts. It should be done when the weight is stable, breast size has remained same for at least 6 months and in good health.
2. Am I the right candidate for breast reduction?
The patient with heavy breasts and symptoms of pain in shoulder, neck region or difficulty in wearing selected outfits can consider breast reduction.
3. Is breast reduction dangerous?
A breast reduction surgery has a high satisfaction rate. If done by a board certified plastic surgeon who is trained in breast surgery is a low risk, high reward procedure.
4. What is the recovery time after breast reduction?
It is advisable to take 3- 4 days off from work. You will be able to resume desk job by that time. Strenuous activities should not be resumed before two weeks.
5. Is breast lift also done with breast reduction?
Yes breast lift is a part of the procedure.
6. What tests needs to be done before breast reduction?
Before any cosmetic surgery basic tests like complete blood profile, coagulation profile, chest xray, ECG will be required. Also in some cases hormonal assessment might be needed to properly evaluate cause of large breast.
7. What are the causes of large breasts?
Large breast can be due to hereditary factors, pregnancy, weight gain or hormonal changes.
8. Can breast reduction be achieved without surgery?
In some cases where the cause is due to hormonal issues, breast size might be decreased with hormonal treatment but in most of the cases where the cause is natural surgery is the gold standard.
9. When canthe final results be seen after breast reduction?
The results of the breast reduction can be appreciated immediately after breast reduction. The final results can take place up to 6 months to show as swelling subsides.
10. Can breast reduction be combined with another procedure?
Yes, it is possible to club procedures like liposuction and tummy tuck as part of mommy Makeover procedures . Also other procedures like fat grafting, facial procedures can be done. It is important to discuss all aspects in detail with your plastic surgeons as it total duration of the surgery is pertinent factor.