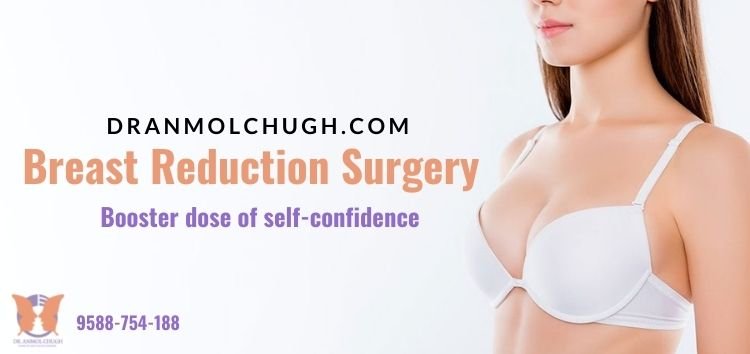 Breast Reduction Surgery: Booster dose of self-confidence – Case Study
What is breast reduction Surgery?
A breast reduction (reduction mammoplasty) is a procedure that decreases the size of your breasts.
Some people with very large breasts experience pain in their back, neck or shoulders and other physical symptoms that affect their quality of life.
It also impacts their self-esteem and sense of well-being as they are scared to wear clothes of their choice or go out for physical activities.
In breast reduction surgery, we remove breast fat, tissue and skin to achieve a breast size that's more comfortable for you.
Patient Profile
40 Year old health care professional based in United Kingdom
Frequent back and neck pain due to heavy and saggy breasts
Rashes under the breast
Inability to wear choice of clothes
Pre-surgery Evaluation
Mammography- Normal
Breast Examination – Normal
No systemic illness
Plan- Both sides breast reduction with breast lift with liposuction of axilla(armpits)
Surgical details
Surgery done under General Anaesthesia
Right breast tissue removed – 1350 grams
Left breast tissue removed- 1650 grams
Fat liposuctioned -200 ml
Total Body tissue removed ~ 3 kgs
Post- Surgery
One day admission
Dissolvable stitches
Minimal discomfort
Speedy recovery
Back to normal routine in 2 days
Back to home country in 10 days

Patient feedback
"I am very happy. It feels that great load has been taken off breast. Within 10 days I can feel the change in my body and feel much lighter. I am excited to start this new phase with only one regret though happy regret that I will have to buy new clothes now".
Also Read : 5 things about Breast Reduction Surgery