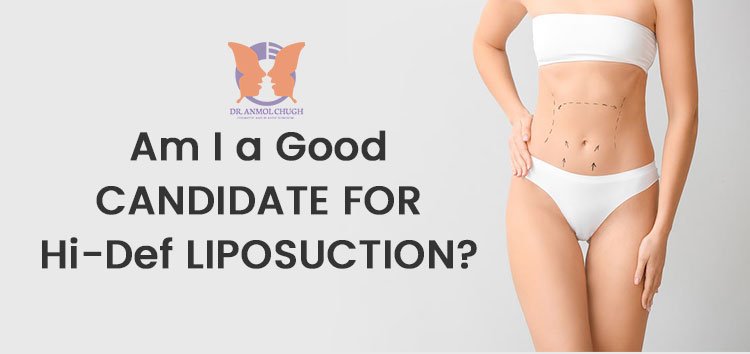 Am I A Good Candidate for Hi-Def Liposuction?
Liposuction is a surgical procedure that removes fat from specific areas of the body. A candidate for liposuction must have a healthy weight and not be pregnant.
Hi Def Liposuction is an FDA approved surgery in India. It is performed by plastic surgeons in Gurgaon, India and has been gaining popularity as it is affordable, safe, and effective.
Hi-Def Liposuction or Hi-Def Lipo is an advanced form of liposuction. The procedure has been approved by the FDA and has been practiced safely in Gurgaon for over two decades now.
Surgical Techniques
Hi Def Liposuction is an innovative cosmetic surgery technology which enables surgeons to perform a non-invasive procedure by using imaging technology and ultrasound waves. This technique can eliminate fat, tighten skin and remove pockets of fat with ease, making it the perfect solution for people who are not looking for surgical procedures but rather prefer an advanced alternative that enables them to get the body of their dreams.
The main goal of Hi Def Liposuction is to smooth out the sagging skin and at the same time remove excess fat from stubborn areas such as stomach, thighs, knees or buttocks. The procedure takes about 45 minutes and requires no incisions or stitches afterwards.
Hi Def Liposuction is the most desirable option for those who have tried other liposuction procedures and are not pleased with the results.
See the Power of Liposuction :
Good candidate for Hi Def Liposuction Surgery
Hi Def Liposuction is the ideal treatment for patients who want to reduce their fat and tighten the skin without surgery.
The best candidates for hi def liposuction are those who have tried other methods to lose weight and those who have tried dieting but are still not satisfied with the results they see. These people are often frustrated because they know how to diet but still can't lose weight which is why they would be a good candidate for this procedure. Also someone who has had children but still has cellulite or loose skin.
It might also be advisable for someone who wants to tighten up their skin after large weight loss.
Be over 18 years of age
BMI Less than 30 or less
Good skin tone
Realistic expectation about the outcome
Good physical health
Non-Smoker
A qualified doctor should perform this procedure in order to maintain safety and efficacy of the operation.
Choose board certified plastic surgeon
Dr. Chugh was one of the best cosmetic & plastics surgeon in India to be certified by several international boards for his expertise in breast augmentation, liposuction, Rhinoplasty Surgery, facelift surgery, Gynecomastia and many more surgeries. Dr Anmol Chugh from India has more than 11 years of experience in aesthetic procedures and Performed more than 10000 procedures till now. He is also a member of many associations of the cosmetic surgery industry such as Member of ISAPS (International) & IAAPS (National) society of aesthetic surgery.
He has many years of experience in this field and has had training from various prestigious organizations that are pioneers in skin care procedures.