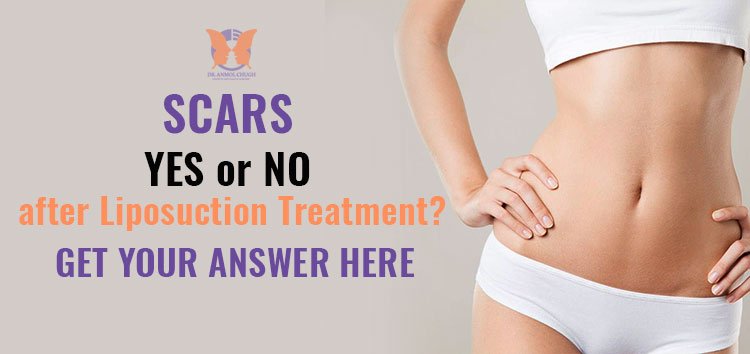 Will I have scars after Liposuction Treatment?
One of the major worries after every surgery is the scar after that surgery. Liposuction remains one of the most popular treatment in India for getting rid of stubborn fat. There is always a concern about liposuction treatment that whether it will leave a scar!
To understand the process of scar, let's answer some basic questions.
How big is the scar after Liposuction?
Tummy Liposuction
Generally for liposuction three incisions are used of less than 0.5 cm. Three cuts are placed inside the undergarment or bikini line and one inside your navel. These are so small that sometimes they are left open to drain for few days and can close on its own.
There might be two – three additional cuts in the case of six pack abs or high definition liposuction.
For the back liposuction, one cut near the tail bone suffices for taking care of fat in lovehandles and lower back. For upper back liposuction, small cuts of less than 0.5 cm are placed to effectively do liposuction of bra roll.
Hip & Thigh Liposuction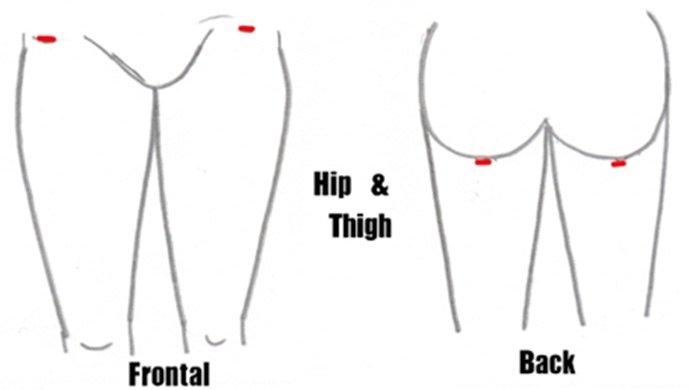 Depending on the sides of hip and thigh which needs liposuction, small cuts are placed that are hidden in natural creases.
Arm Liposuction
Arm liposuction can be done by two- three incisions. One in armpit and one just above the elbow on back side. All these incisions are very small.
Post Liposuction Anti Scar Protocol
With expertise and use of latest technologies of Liposuction and early treatment of small scars, Dr. Anmol Chugh ensures that you get best results with scars that fade away with time. He is a board certified plastic surgeon in India with an expertise in body contouring and management of scars.
Protocol for scar management Post Liposuction
MANUAL PRESSURE MASSAGE:
Two weeks post surgery
Divided into schedule of 30 minutes every day.
10 minutes each during morning, noon and evening.
Can be done by self or caregiver.
Press the scar for 10 seconds and then release.
Observe blanching of scar to get adequate pressure.
Use moisturizer or oil to keep it moist and hydrated.
Compression Garment
Customized garment worn immediately post liposuction.
Decreases swelling and bruising.
Helps in maintaining pressure on incision areas.
To be worn for 6-8 weeks for 18-20 hours every day.
Silicone gel/sheet
Important for scar modulation
Silicone gel sheet more effective in areas when applied under the pressure garment.
Has to be applied for 18-20 hours every day.
Silicone gel can be used twice a day.
Sunscreen
SPF>40
Medical grade
Water resistant
PA+++
To be worn every 4-6 hours.
Lasers
Can be used in some cases where scar is resistant to above protocol or it is responding slowly.
Dr. Anmol Chugh is one of the most sought-after speakers in both national and international arena. He is also the chief editor of Plasticos which is an international bulletin for plastic surgeons around the globe.
Dr. Anmol Chugh is a board-certified plastic surgeon in India with more than 10 years of experience and expertise in cosmetic surgeries in the domain of aesthetic surgeries.
Having completed his training from premier institutes like Maulana Azad Medical College and Safdarjung Hospital which was then backed by advanced aesthetic surgery training from Australia. Dr. Chugh offers the best and safest cosmetic surgeries and makes an exclusive bespoke plan for each patient.
To book an appointment,
Call: +91-9588754188 or Email: plasticsurgeonanmol@gmail.com